社会组织如何有效服务弱势群体

How Do Social Organizations Effectively Serve Disadvantaged Groups
IACCR国际培训班于今日上午10:00顺利开展第二讲课程学习,全场反应热烈,学员认真学习并积极与特邀授课专家互动。
Lesson Two of the IACCR international training course has been successfully launched at 10:00 this morning, which has won enthusiastic responses. Trainees study hard and actively interact with guests invited in this class.
本期课程主要围绕"社会组织如何有效服务弱势群体"展开。"弱势群体"是指由于各种主、客观原因而不能充分行使其基本权利或行使基本权利有障碍,因而处于社会不利地位,需要予以特别关注的一个特殊群体。关于如何分析这一现象,社会组织应扮演怎么样的角色等问题,本期课程的特邀授课专家的讲授激发我们思考。
Lesson two focuses on "How Do Social Organizations Effectively Serve Disadvantaged Groups". The disadvantaged group refers to a special group fails to fully exercise its basic rights or has obstacles to exercise rights due to subjective and objective reasons, consequently standing in a disadvantaged social status and requiring special attention. Guests invited in this class will give us a reflection on how to analyze the phenomenon, what role should social organizations play and other issues.
嘉宾介绍Guests
李真:北京协作者理事,协作者研究倡导总监,社会工作督导,社会工作师。香港理工大学社会工作硕士,她引领协作者构建了富有本土特色的社会工作专业服务体系,使协作者成为具有行业引领性的专业团队。李真女士同时是民政部中国社会工作研究中心特聘研究员、民政部全国社会工作标准化委员会委员、北京青联委员,北京社会工作领军人才。
Lizhen: Director General of Beijing Facilitators, Director for Research and Advocacy of the Facilitators, Social Work Supervisor, Certified Social Worker, Master of Social Work, Hong Kong Polytechnic University. As co-founder of Facilitators, she directed the team to build the localized social work service model and achieve its leading position among NGOs. She is Invited Researcher of the Social Work Research Centre (Ministry of Civil Affairs of China), Member of the National Social Work Standard Committee (Ministry of Civil Affairs of China), Member of the Committee of Beijing Youth Federation, and Leading Talents of Beijing Social Work.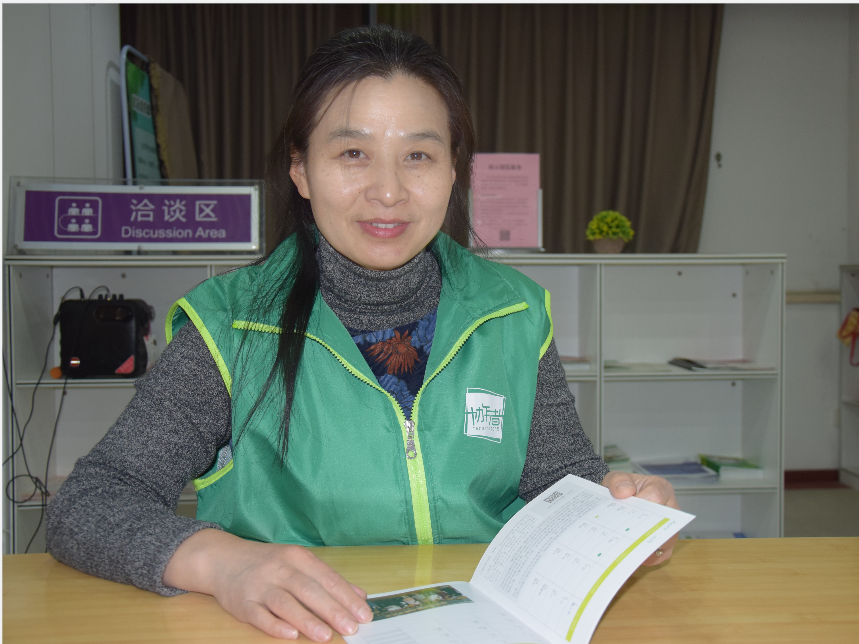 谢振海:国家中级社工师,湖北美好公益创新发展研究院项目总监。主要工作方向:社区服务项目研发、社会工作督导、居家养老服务项目设计、社区社会组织孵化、区域社会工作顶层设计。
Xie Zhenhai: National Intermediate Social Worker, Project Director of the Wonderful Public Welfare Innovation and Development Research Institute in Hubei province. Mr. Xie is mainly responsible for the following work: the research and development of service project in the community, social work supervisor, project design of home-based aging services, incubation of social organization in the community, and top design of regional social work.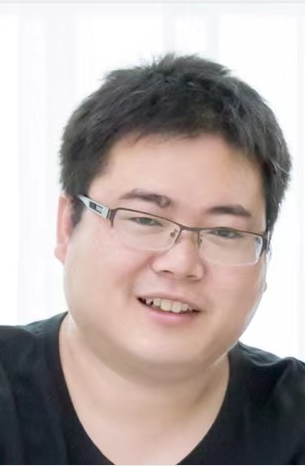 内容分享Sharing Content
一、 建立社会工作服务机构"吹哨人"制度
1.Establish a whistle-blower system for social work service agencies
李真老师带来的主题分享是"疫情下社会组织如何服务弱势群体—基于农民工抗疫救援行动的实践反思"。
Ms. Li shares How Do Social Organizations Serve Disadvantaged Groups amid the Epidemic—Reflections based on previous rescue actions for rural migrant workers against epidemic
李真老师首先向我们介绍了她所在的北京市协作者社会工作发展中心(以下简称为协作者)——5A社会组织、全国社会工作服务示范单位,获得过中国社会创新奖和杰出社会工作贡献奖等多项表彰。
Ms. Li firstly introduces the Beijing Social Work Development Center for Facilitators (namely Facilitators)-AAAAA social organization, National Social Work Pilot Organization, who has won China Social Innovation Award, Excellent Social Work Contribution Award and other awards.
在新冠疫情的背景下协作者以困境农民工家庭为主要干预对象,开展了覆盖北京、长三角、珠三角、山东半岛及江西农村地区五地服务网络的农民工抗疫救援行动,为766个困境农民工家庭,以及11所打工子弟学校、4440名流动儿童提供了救援服务。
During the outbreak of the epidemic, the Facilitators took migrant families in need as targeted group to carry out anti-epidemic relief covering service networks in Beijing, Yangtze River Delta, Pearl River Delta, Shandong Peninsula and rural areas in Jiangxi province, and provided rescue services for 766 migrant families in need, 11 schools for children of migrant workers and 4440 migrant children.
李真老师提到协作者从调研分析疫情下困境农民工家庭的脆弱性及应对灾害的需求入手,开展了物资救援、信息救援、生计救援、能力建设、公众教育、政策倡导、专业支持等系列服务。
Ms. Li mentions that the Facilitators firstly investigated and analyzed the vulnerability and demands for disaster response of migrant worker families amid the outbreak of the epidemic, and then launched such services as material support, information support, livelihood support, capacity building, public education, policy advocacy and professional support.
在面对困境农民工救援服务中的巨大挑战问题,李真老师指出要将社会工作服务功能与倡导功能结合,将服务功能与支持功能结合;坚持以服务对象为中心的需求导向原则,深入了解服务对象的需求变化;做好以社会工作为支撑的"三社联动"。
Faced with huge challenges in the rescue services for migrant worker in need, Ms. Li points out that we should combine social work services with advocacy functions, service capabilities with support functions. In addition, we should adhere to the demand-oriented principle of centering on targeted group, and further understand the demand changes of targeted groups to promote the "combination of community,social workers and social services" supported by social work.
二、 真正做到老有所依老有所为老有所养
2. Truly put" the elderly has someone to rely on, something to do, someone to care for them" into effect.
谢振海老师带来的主题分享是"社会组织如何介入弱势群体实施服务——以江汉区多闻独居高龄工作为例"。
The second guest, Mr. Xie focuses on "How do social organizations join in disadvantaged groups to provide services -Take the services for the elderly living alone in the Duowen community, Jianghan district as an example."
谢振海老师通过两个真实案例"一敲二帮三守护"和"营养餐计划",总结了要按照服务群体需求找志愿支持网络和要按照兴趣建群体支持网络,引出了在社区抗疫下社区可以采用社会支持网络理论。
Mr. Xie shares us with two real cases-" knock the door, give a hand, keep guard"," nutritious meal plan", summarizes that we should seek for voluntary support networks in accordance with demands for service groups and establish group support networks in accordance with interests, and demonstrates that social support network theory is available in community's response to the COVID-19.
谢振海老师提到在疫情期间,武汉市多闻社区引入武汉市美好社会工作服务中心,共同合作实施多元多闻的社区志愿工作。社区发挥党建引领、统筹全局工作的优势,进行战略指导;而美好社工中心发挥培育、孵化社区志愿组织的优势,在专业服务上配合社区打造多元治理体系,全面支持疫情期间的社区防护工作。
Mr. Xie notes that the Duowen community and Wonderful Social Work Service Center in Wuhan City jointly implemented diversified and considerate volunteer work in the community during the outbreak of the epidemic. The party building of the community took advantage of leading and coordinating the overall work, while the Wonderful Social Work Center took advantage of nurturing and incubating community voluntary organizations, and cooperated with the community in professional services to create a diversified governance system to fully support the community's response to COVID-19.
开展了包括生活物资支持、心理支持、安全防护支持、党建引领支持、时间银行支持等一系列社区介入独居高龄老人服务工作,希望在多闻社区真正建立老有所依、老有所为、老有所养、老有所乐和老有所学的居家养老社区。
The Duowen community has conducted such services for the elderly living alone as material support, psychological support, safety guarding support, party building leading support and time bank support, with the desire to establish home-based aging community where the elderly has someone to rely on, something to do, someone to care for them and have the opportunity to enjoy themselves and have something to learn.
课程总结Conclusion
在众多社会组织纷纷开展针对弱势群体的专业服务中我们看到了显著的成效:一是疫情防控意识与能力的提升,助人自助能力得以发展;二是资源链接与整合能力提升,推动更多公益行业参与抗疫救助服务;三是形成了本土社会工作介入灾害管理的专业服务模式。
Remarkable achievements have been made in professional services for the disadvantaged groups conducted by various social organizations: Firstly, awareness and ability of response to the COVID-19, as well as the ability to help others and oneself have been improved. Secondly, the upgrading of resources link and integration has promoted an increasing number of public welfare's participation in anti-epidemic relief. Thirdly, professional services mode of local social work involved in disaster management has been established.
课程结束后,学员们纷纷表示还没听够,希望后续能和老师们进行更深一步的探讨,期待下一次沙龙活动,下期再见!
After the class, trainees express they want to have another class and further discuss with guests. Stay tuned and see you next time.